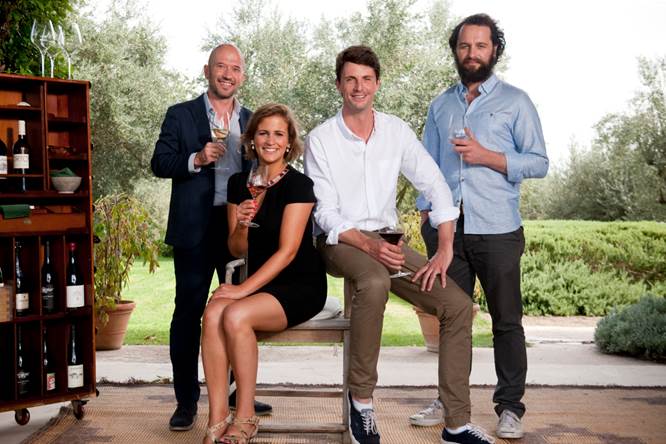 The Wine Show
The Wine Show sees the series' main presenters and enthusiastic wine novices, actors Matthew Goode & Matthew Rhys, take us on a fresh, informative and entertaining journey into wine. Matt and Matt look behind the labels on all kinds of bottles. From the wine we enjoy every day with our dinner, to some of the most divine bottles in the world.
The Wine Show Series Trailer
The series production team travelled to twelve different countries on six continents to bring back great wine stories, and also host twelve of the world's leading chefs, tasked with cooking the perfect meal to accompany their favourite wine. As they prepare and cook, we learn about these Masters of Cuisine, why they love their chosen bottle, and the tastes that drive their dish. Gizzi Erskine also joins The Wine Show as a food expert
The Wine Show's home
From their villa in the Italian countryside, Goode and Rhys are set a new challenge every week that sees them explore different parts of Italy, uncovering some of the best wines the country has to offer, as well as the stories that surround them.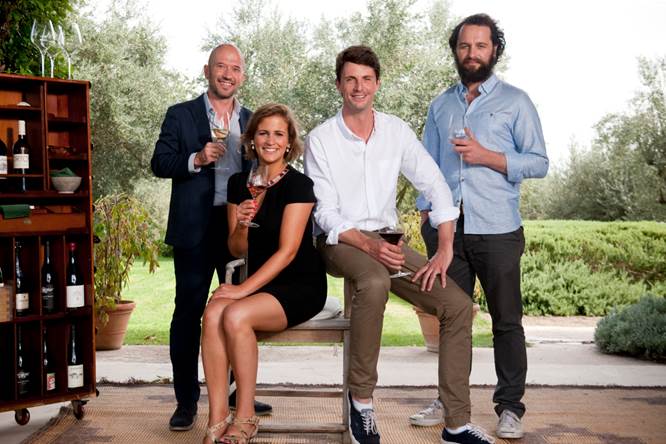 Wine specialists
Joe and fellow wine professional Amelia Singer join Matt and Matt on their entertaining wine journey. Joe and Amelia share their passion for wine and skilfully guide Matt and Matt along the way.
Wine people
From the ski slopes of the Alps to the markets of Shanghai and the townships of South Africa, Joe meets wine makers and wine lovers around the world. All sharing a passion for the world's most captivating drink.
The Spirit of Italy
Throughout the show, Joe challenges Matt and Matt to find wines that capture the spirit of Italy, one of the world's greatest wine producing countries.
The world seen through wine
The Wine Show sees the world through stories of wine. War, history, families, tragedy and triumph. Joe meets the people behind the stories and discovers the wines that carry those stories.